Single room
Room single
Ideal room for your relax
Double room
Room double
Ideal room for relax with your family.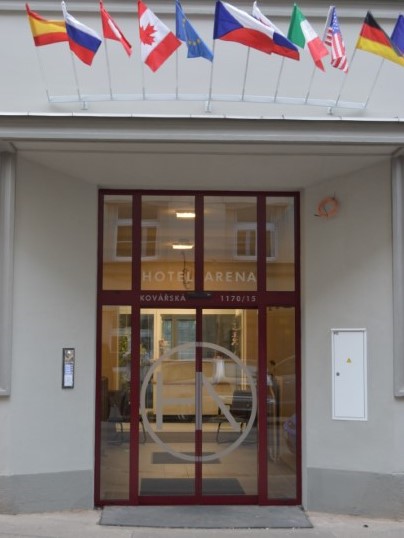 About us
Dear guests and tourists! We are happy to present to you a newly opened hotel ARENA. This six story building is situated near the metro station CESKOMORAVSKA in Prague 9. The Hotel was founded in 1938. First used as a shopping center, it later became a school and administrative center. So, we can say that this hotel has always been a place for people and served their interests. Reconstructed and renovated in 2015, i tis now a modern hotel with 36 rooms and some extra rooms for economy class.
Our hotel offers three types of rooms : SGL ,DBL (with family bed) or TWIN. We can also offer an extra bed for extra payment.
The windows of the rooms are situated on to the yard and nearby streets. ARENA located close to some busy street but it is always quiet.
For hotel guests we offer private and secure parking in the hotel garage. All rooms are non-smoking. Hotel doesn´t have a restaurant, however guest can have breakfast served to their room.

Online reservation

Wi-fi free

Parking in garage

Non-smoking area